Increased emissions of pollutants in water are a major cause of biodiversity loss and a 'by-product' of economic growth. Photo: ADB/Keith Luke
">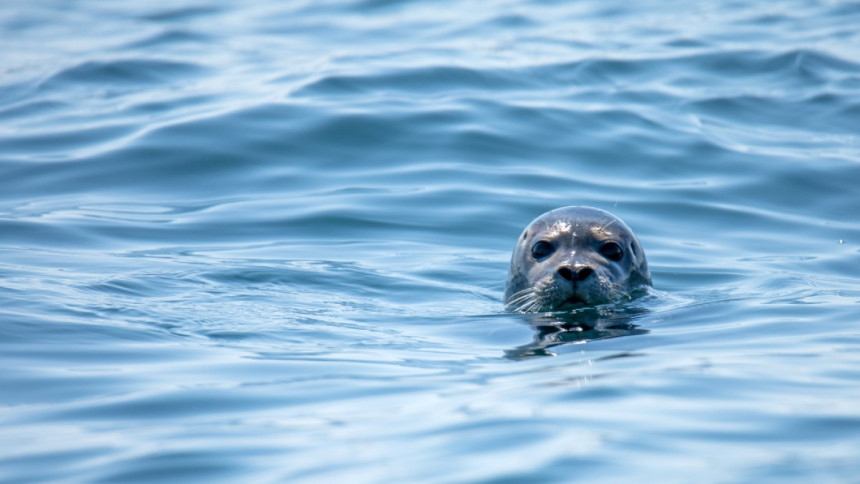 Increased emissions of pollutants in water are a major cause of biodiversity loss and a 'by-product' of economic growth. Photo: ADB/Keith Luke
There is no more time to debate whether saving our planet is too expensive, or to continue to promote socio-economic models that are clearly not working.
We are witnessing a planetary biodiversity crisis, with species being lost at a rate unprecedented in modern times. At the same time, global economic growth – measured in terms of gross domestic product – is increasing and is expected to continue. Because economic growth is considered "mandatory" in order to eradicate poverty.
For all the latest news, follow The Daily Star's Google News channel.
Key biodiversity treaties and international agreements promote the narrative of economic growth when needed, implying that more efficient use of resources can enable economic growth without harming ecosystems and biodiversity.
This is clearly not the case. Increased emissions of pollutants into water, air and soil, land-use change, climate change and the spread of invasive species – the main causes of biodiversity loss – are all "by-products" of economic growth.
We find ourselves in a seemingly insoluble dilemma: economic growth is necessary to overcome poverty and achieve prosperity goals. The same growth is responsible for potentially irreparable damage to biodiversity and the "ecosystem services" (such as pollination for crops or pest control) it provides to humanity. These are indispensable ingredients for economic growth.
The possible outcome: the global economy will continue to grow, to a tipping point where biodiversity will collapse, and there will be no economy on a dead planet.
There is no complete solution to this dilemma. The right path may be to rethink our global socio-economic model, and that will take time, effort and sacrifice.
However, there are some urgent steps in the right direction that need to be considered. These include:
We are rethinking how we measure wealth and economic prosperity. There is a general global consensus that focusing on GDP is not enough to pull the world out of the climate and biodiversity crisis, but this index is still entrenched in press articles, political promises and the unspecialized public perception.
New generations of economists and media professionals need to promote other wealth indices that include natural and social capital, such as green GDP, the Human Development Index (HDI), the Index of Sustainable Economic Welfare (ISEW) and the Genuine Progress Indicator (GPI), for example .
Placing a monetary value on biodiversity and nature is controversial and not the ultimate solution to the extinction crisis. A market failure in this case would have dramatic consequences, and how do we ensure that the price for cultural values ​​or biodiversity is right?
Valuing nature can be a useful tool and a starting point to find common ground in policy discussions about natural capital, conservation and development goals. We can probably—and probably don't want to—put a price tag on a forest, a coral reef, or a healthy river, but we can evaluate the direct benefits that these ecosystems offer us so that we can consider them in the financial analysis of strategies and development projects .
Economic growth is a tool to achieve global sustainability goals, not the ultimate goal itself. Environmental and welfare policies need to be supported regardless of their impact on GDP.
Restricting biodiversity or nature-positive policies to only those that are compatible with GDP growth is not sustainable in the long run. For example, small-scale fisheries are less productive than industrial fisheries in terms of GDP growth, but provide greater social and economic value to local communities.
Taxes and public subsidies are important for the environment. Perverse negative subsidies for otherwise uneconomic activities (like long-distance fishing) need to be restructured towards local agro-economic development.
Market-based environmental management instruments such as CO2 taxes, extended producer responsibility (e.g. for the production of plastic packaging) and the polluter pays principle can help to reduce emissions of harmful pollutants.
Conservation areas must be seen as an appropriate investment and not as a concession to "green" political pressure. Protected areas – especially when we look beyond the pure monetary value – have a significant return on investment, even more so when they are interconnected.
At the upcoming COP of the Convention for Biological Diversity (CBD) in Montreal, Canada, delegates will discuss a proposed increase in global protected area targets to 30 percent of each country's land and sea area. As with the Paris Agreement on greenhouse gas emissions, these targets are only achievable if adequately funded.
Nature positive investments achieve both an economic return and an improvement in natural capital. Regenerative agriculture can achieve the same crop yields and stable incomes while helping to protect and enhance biodiversity. This also improves critical ecosystem services such as pollination and pest control while reducing costs in a virtuous positive feedback loop.
As we experience almost every day, climate and biodiversity crises are inextricably linked and affect us all, especially the most vulnerable. There is no more time to debate whether saving our planet is too expensive, or to continue to promote socio-economic models that are clearly not working. Perhaps the first step is to move away from GDP as the main metric for economic growth.
The author is Senior Environmental Specialist in the Department of Sustainable Development and Climate Change at the Asian Development Bank.