To mark Nestlé's 110th anniversary in Malaysia, 500 Nestlé employees volunteered to take part in the company's annual nationwide initiative to clean up beaches and oceans.
To mark Nestlé's 110th anniversary in Malaysia, 500 Nestlé employees volunteered to take part in the company's annual nationwide initiative to clean up beaches and oceans.
In addition to collecting nearly 4 tons of waste from six beach locations this year nestle also conducted underwater cleaning activities in Pulau Tioman, Pahang and Pulau Mabul, Sabah. To mark Nestlé's 110th anniversary in Malaysia, the team also planted 110 corals under expert supervision in Pulau Mabul.
To further strengthen the company's commitment to building public-private partnerships to accelerate the transition to a greener future, this year's initiative benefited from the participation of over 70 volunteers from the Ministry of Environment and Water (KASA).
Sites this year included Pantai Cunang and Pantai Sg. Kajang, Selangor; Pantai Saujana, Negeri Sembilan; Pantai Teluk Bahang, Penang; Pantai Batu Buruk, Terengganu and Teluk Likas, Sabah. In addition, underwater cleaning and reef protection activities took place in Pulau Tioman and Pulau Mabul.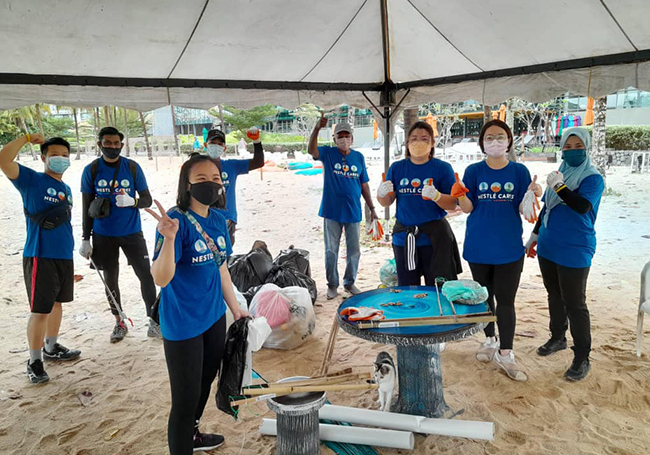 After garbage collection, all waste was separated by types of recyclables, including plastics, and sent for washing and recycling to give these materials a second life and keep them out of the oceans. Meanwhile, non-recyclable materials have been incinerated through Nestlé's recycling partner, KPT Recycle Sdn Bhd.
The Nestlé Malaysia Beach Cleanup began in 2019 as a voluntary employee initiative within the company Nestle cares Umbrella. To date, over 12 tonnes of waste has been recovered through the annual clean-up of beaches and oceans, reflecting the company's vision to ensure that none of the plastics or packaging materials used end up in the oceans.
Nestlé Malaysia continues to make significant strides in the fight against plastic waste as it becomes the first food and beverage (F&B) company in the world to replace 100% of its plastic straws with sustainably sourced paper straws in all its UHT products and the first F&B company in ASEAN To use 100% recycled resin (rPET) in its range of bottled beverages.
Nestlé Malaysia continues to promote environmental awareness through its Door-to-Door (D2D) collection and recycling program, reaching over 90,000 homes in Selangor and Kuala Lumpur in partnership with KPT Recycle Sdn Bhd and the communities.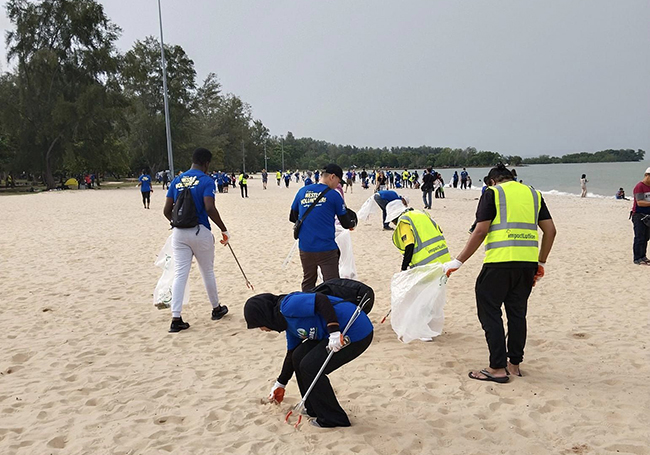 Another program, CARETON, in partnership with Tetra Pak (Malaysia) Sdn Bhd, will collect over 50 million UHT packaging this year to separate, recycle and reuse the various packaging material components. Collectively, the company's efforts will enable the collection, separation and recycling of over 5,000 tonnes of waste in 2022.
Juan Aranols, Chief Executive Officer of Nestlé (Malaysia) Berhad, said: "Protecting our planet requires collective action and we encourage all Malaysians to join us on this journey.
Our actions to reduce the use of plastics and encourage collection, separation and recycling are an important part of our promise to tackle climate change and accelerate our journey to net-zero emissions and plastic neutrality. We have already made significant progress and will continue to double these programs."
In fact, Nestlé Malaysia is also advancing its ambitious reforestation program, Project RELeaf, with the goal of planting three million trees in selected locations in Malaysia. After a slowdown due to COVID-19 lockdowns, Project RELeaf is now on track to meet its 2024 goal.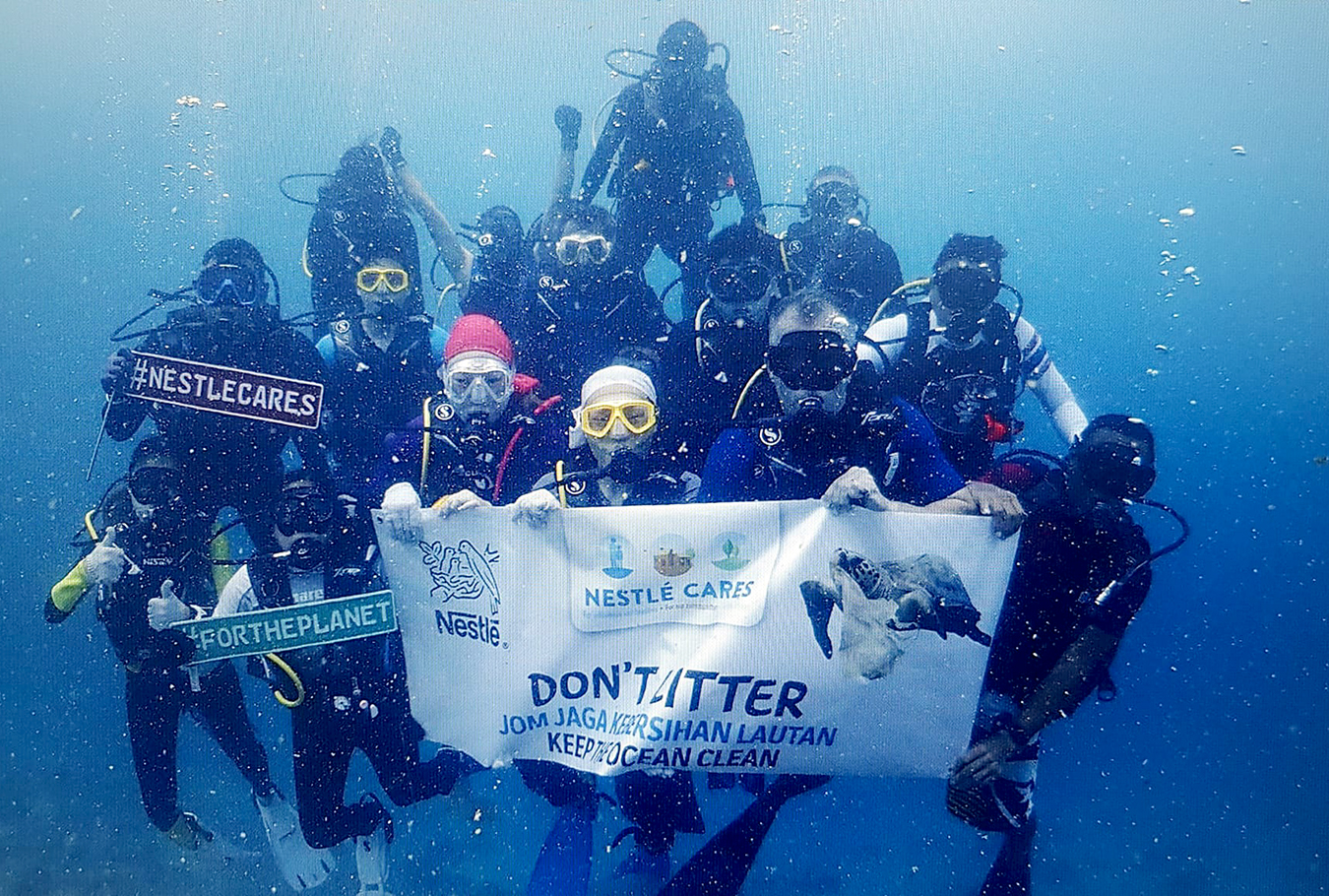 To reduce its carbon footprint, Nestlé Malaysia successfully transitioned to 100% renewable energy nationwide in January 2022 and continues to promote regenerative farming practices among farmers participating in its local coffee, chilli and rice sourcing programs in Kedah. Kelantan and Selangor.
"Our beach and ocean clean-up efforts mean a lot to us as they enable many of our employees to participate in Nestlé's environmental efforts and contribute to the company's green transition. Through this annual activity, we not only want to create great connections within our teams, but also raise awareness and educate the public about the responsible disposal of plastic and other types of waste."
"With these initiatives and clear goals for our sustainability programs, we will continue to drive a better future for all and create impactful, positive change for the planet," concluded Aranols.